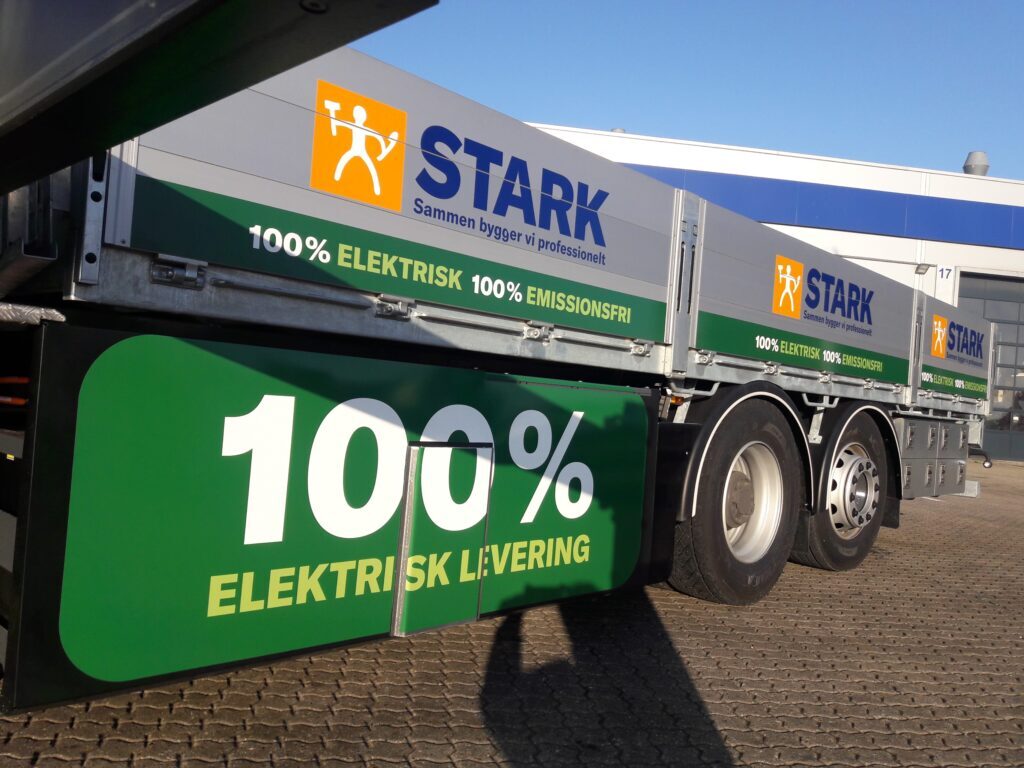 Come and see Stark's DAF full-electric truck equipped with a Palfinger 20-ton-meter mobile crane powered by a Banke electric chassis PTO (eC-PTO). The truck is running in Copenhagen, delivering materials for Stark, but coming to Nordborg on June 29th for our Anniversary. 
The world is rapidly moving to full-electric vehicles and this goes for heavy-duty trucks as well as private cars.
The range and energy capacity of DAF's full-electric truck means that it can be utilized for a wide range of working vehicle applications including mobile cranes.
Banke ApS has developed an electric power take-off solution that drives the crane's hydraulics with electricity from the truck's battery pack.
The Banke electric-chassis PTO consists of a motor, hydraulic pump, electronic control unit, DC-AC current converter, and an interface to the truck's electrical system. The whole package has a very small footprint and was easy to fit on the chassis frame.
The truck is currently being used to deliver building materials to STARK customers in and around Copenhagen. Being fully electric, the truck helps to keep the air clean in the capital, makes construction more sustainable and meets the growing demand for emissions-free construction sites.
The electric DAF CF has a 13-ton payload and a range of 220km between charges making it perfect for distributing goods in urban areas.