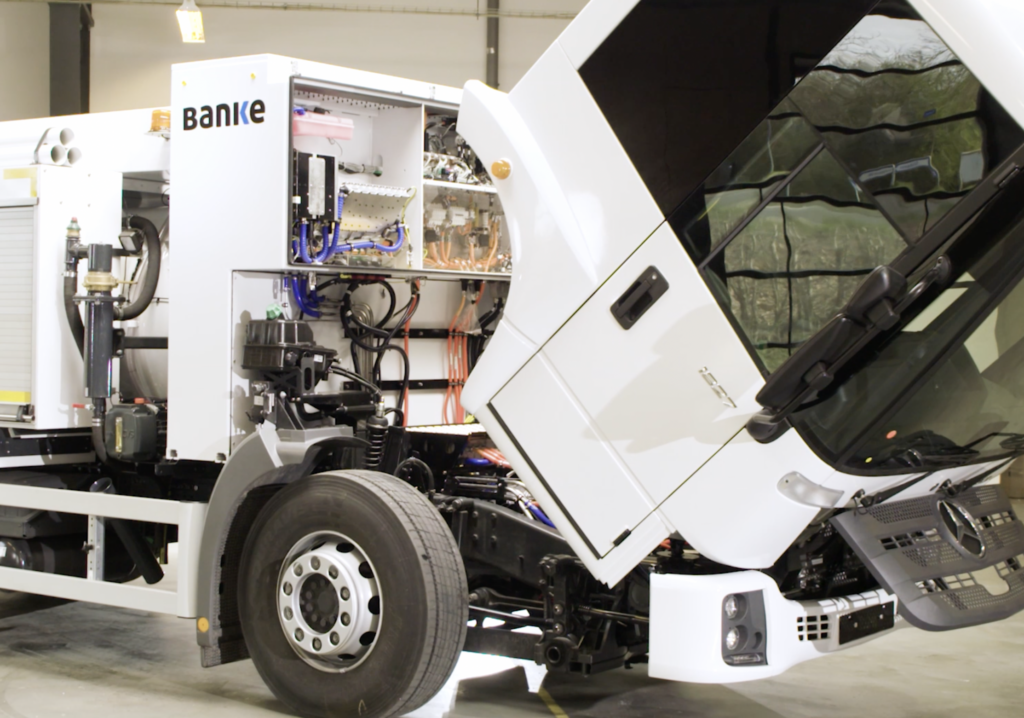 Come and see for yourself. Together with our partner E-Cap Mobility we build FCEVs for municipal vocational use.
Banke's full-electric powertrain conversion kit, used to convert new and used diesel and CNG working vehicles to full-electric operation, now comes in a hybrid fuel-cell/battery version.
The system has been developed in co-operation with Banke's fuel-cell partner E-Cap Mobility GmbH and will be on display on June 29th in Nordborg during Banke ApS' Anniversary. Read more and register HER.