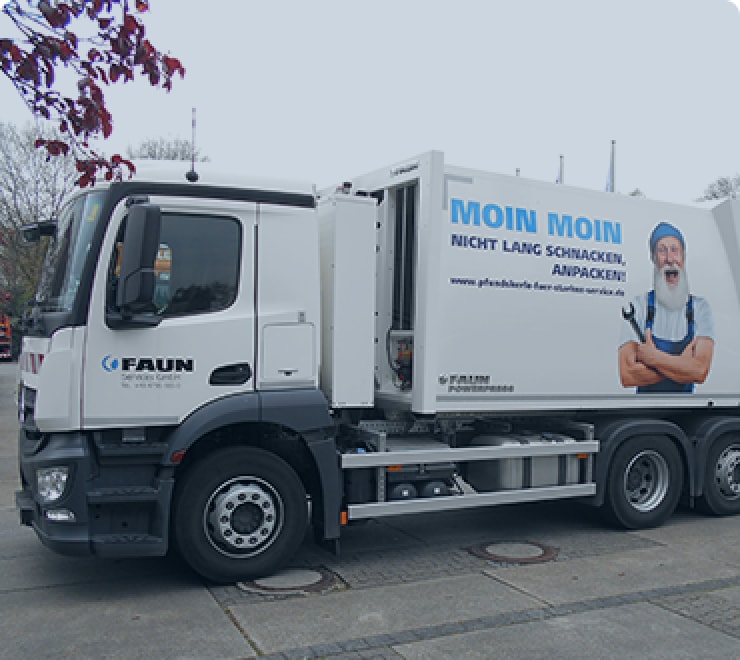 NERU operates a Banke heavy duty refuse body
NERU operates a heavy duty refuse body for the collection of bulky waste which is hand-loaded into the hopper.
The crew services 40 collection points per day and with the classic way of operation, the chassis engine would run 5 minutes in idle and 2 minutes in high rpm during compaction right in front of the inhabitants' houses.
Equipped with the lowest noise levels and emission possible, NERU also reports and impressive fuel saving.
"The capacity of the Banke E-PTO is sufficient for the daily collection of bulky waste and performs without any problems in daily operation.
Experience shows that operating an E-PTO in bulky waste saves 15 litres of diesel per day in average (30%) – and this amounts to 10 tons CO2 per year."
Peter Eden
COO of Nehlsen