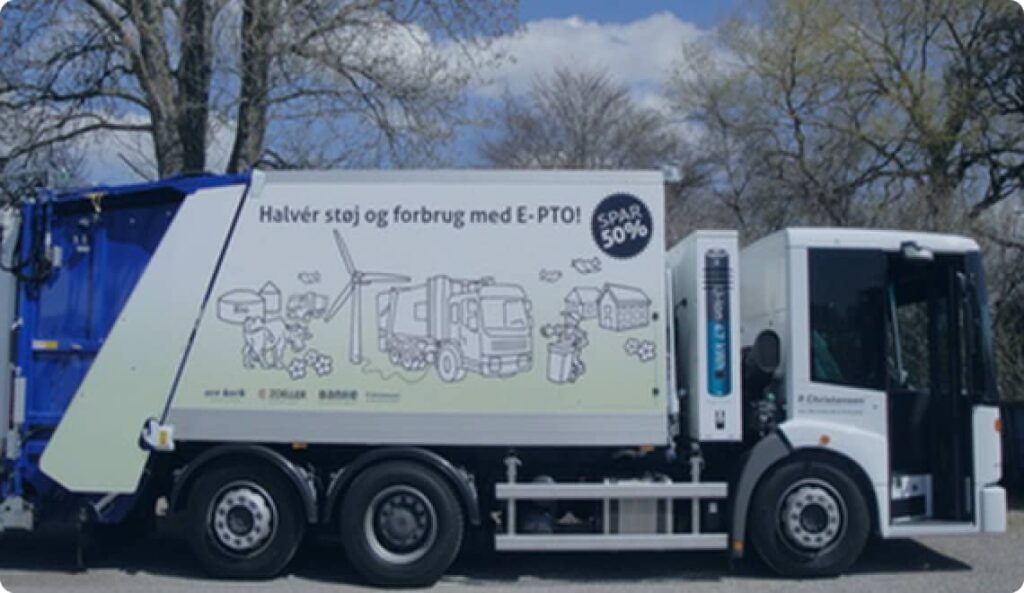 Meldgaard operates a Banke E-PTOs
Meldgaard was the first Banke customer and operates the eldest E-PTOs we have manufactured.
The Banke E-PTO Large powers compaction mechanism and automatic split lifter and is used for the collection of household waste.
"We have 19 E-PTOs in operation in our RCV fleet.
In 2012 we started out with the first 5 E-PTOs on refuse trucks collecting household waste in Soenderborg city.
We charge the E-PTOs every working day and they have all continued to perform without any major breakdowns or loss in performance."
Henrik Meldgaard
Owner and CEO