13.06.2023
You can choose the color of all our products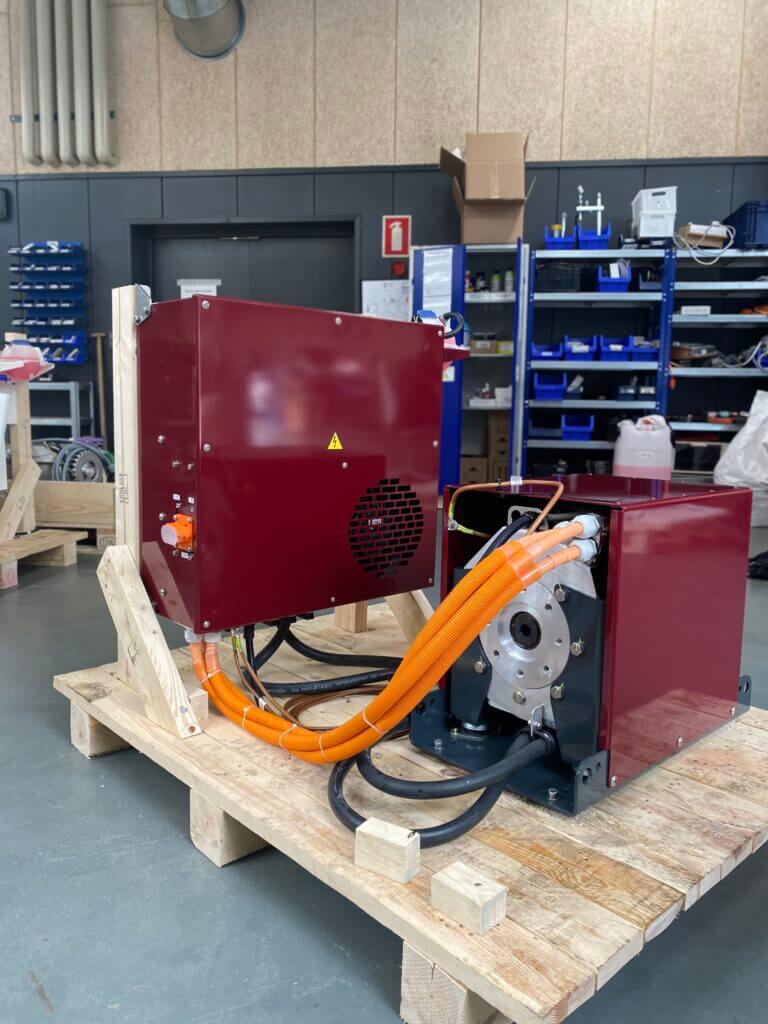 Excited to share this stunning bordo color electric chassis PTO! It is always fun to see some bright colors in the production. This unit is set to be shipped to Fahrzeugbau KEMPF GmbH for the installation on a DAF eCF chassis.
This trekker/truck will operate with two different trailers, one featuring a walking floor and the other a tank unit. Those trailers will be powered with the eC-PTO by a hydraulic fixed displacement pump.
Our eC-PTO comes with a special external control unit, allowing for easy adjustment of the motor's speed. Do not forget that you can choose the color of all our products, like this beautiful bordo.
The end customer is Westerwälder Holzpellets GmbH.
Stay tuned for the Case Study about this particular project. Meanwhile, read more about our eC-PTO product line.