1.02.2023
Banke is a proud recipient of Sønderborg at Work certificate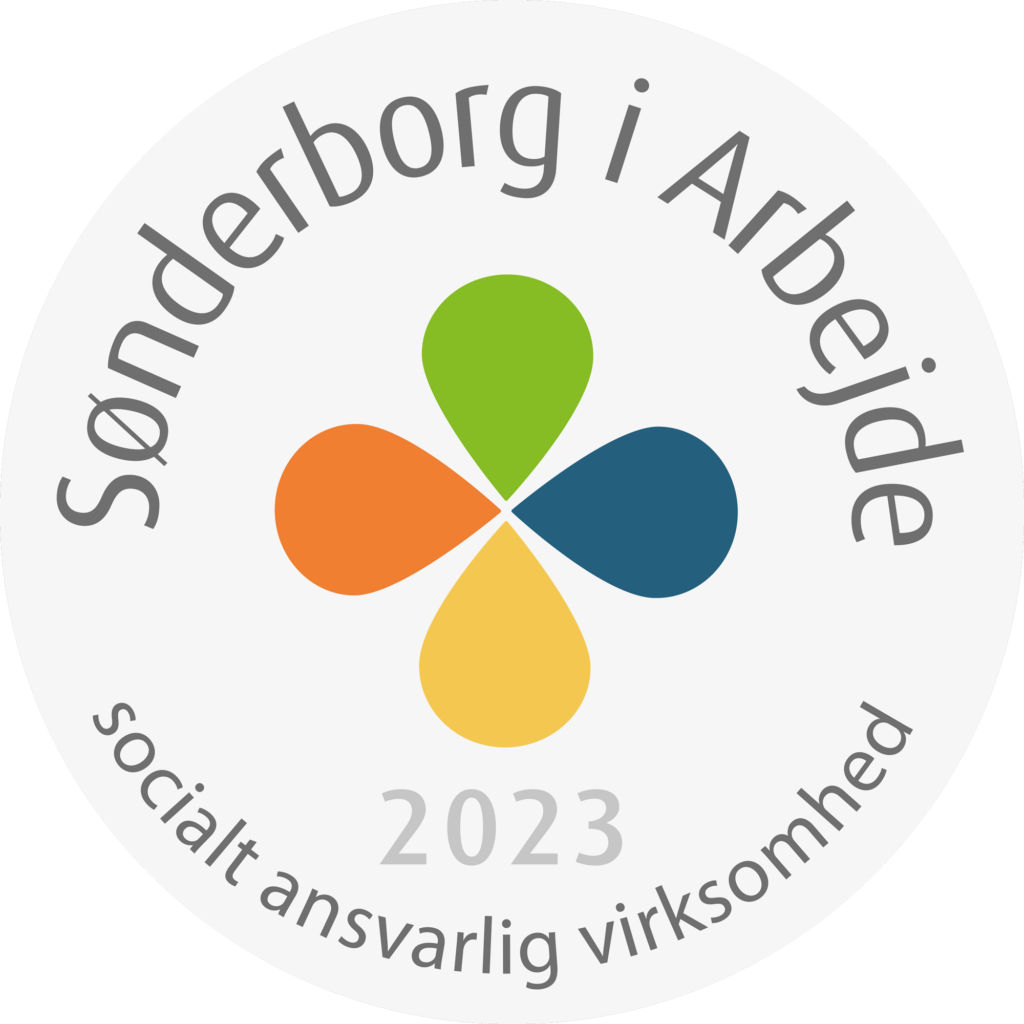 On Friday, January 20, Banke ApS and 57 other companies based in Sønderborg municipality received the Sonderborg at Work-certificate. The certificate is given to the other companies and us because we've taken on social responsibility.
To take greater responsibility within the community and to help people in vulnerable positions has always been something close to our hearts. Therefore, it was a great joy when the Sønderborg at Work committee decided to focus on socially responsible companies.
We've been granted the Sønderborg at Work certificate because we have worked in the following areas:
A spacious labor market
The company makes room for people in vulnerable positions
Well-being and sick leave
The company fights sick leave and poor well-being
Education and lifelong learning
The company contributes to strengthening employee skills and providing education for the coming workforce
We are proud to receive the Sønderborg at Work-certificate together with so many great companies. It's a joy to see that we all agree upon the fact that we have a shared social responsibility in our municipality.
Fredag den 20. januar modtog Banke ApS og yderligere 57 virksomheder fra Sønderborg Kommune, Sønderborg i Arbejde-mærket. Mærket er blevet givet til os og de andre virksomheder, fordi vi har taget et socialt ansvar.
At tage et større samfundsansvar og hjælpe mennesker i udsatte positioner, er noget som altid har lagt os på sinde. Det var derfor til stor glæde for os, da Styregruppen for Sønderborg i Arbejde besluttede, at der skulle noget mere fokus på socialt ansvarlige virksomheder, gennem Sønderborg i Arbejde-mærket.
Vi har fået tildelt Sønderborg i Arbejde-mærket, da vores virksomhed ligger i Sønderborg kommune og vi har ydet en indsats inden for mindst 2 ud af 3 følgende områder:
Det rummelige arbejdsmarked
Virksomheden giver plads til mennesker i udsatte positioner
Trivsel og sygefravær
Virksomheden bekæmper sygefravær og dårlig trivsel
Uddannelse og livslang læring
Virksomheden bidrager til styrkede kompetencer og uddannelse for fremtidens arbejdskraft
Vi er stolte over at have modtaget Sønderborg i Arbejde-mærket sammen med så mange dygtige erhvervsdrivende og at vi alle er enige om, at vi har et fælles ansvar.