1.07.2021
Press Release: Banke ApS gears for growth with a new board of directors and new Head of Sales & Marketing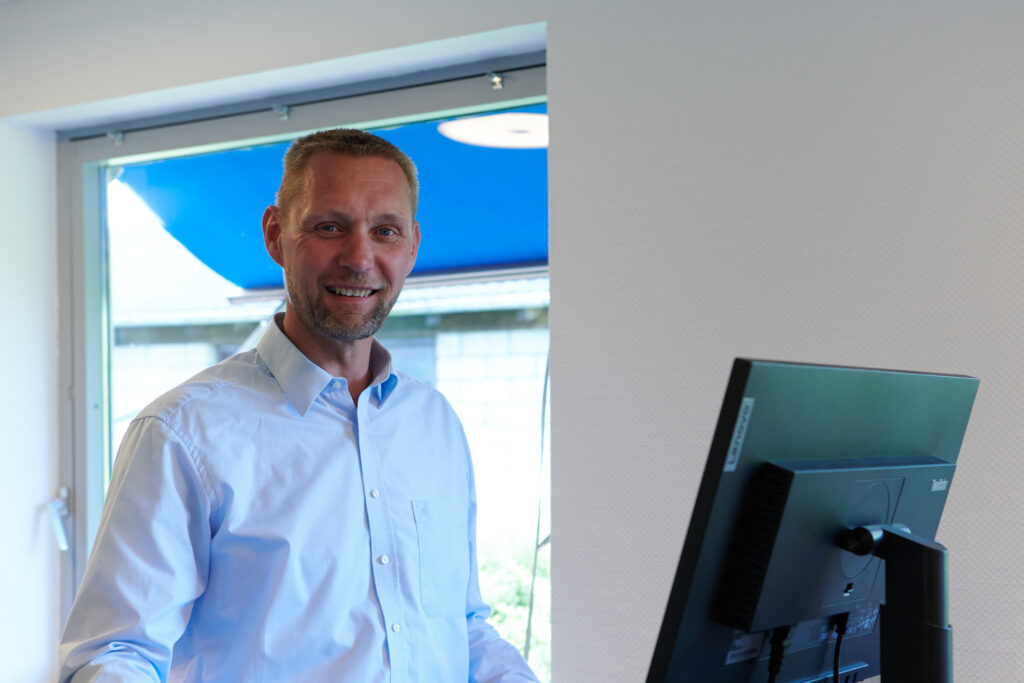 Sønderborg, June 29th, 2021
After a record-breaking year in 2019, the effects of COVID-19 reduced turnover at Banke ApS considerably during 2020. Despite this, the annual report for 2020 presented at the annual general meeting shows that the company was still profitable during the year.
When COVID-19 hit in Spring 2020 the management team of Banke ApS took two crucial decisions to ensure that when the pandemic eventually eased the company would be well placed to rebound strongly.
Firstly, the company was re-organized to ensure that the orders already in the book for 2020 could be delivered on time and profitably. Secondly, it was decided that Banke ApS would not only maintain its focus on research and development but would in fact accelerate investments into this area.
During 2020 and going into 2021 Banke ApS completed several development initiatives driven by the technology changes accompanying the rapid trend towards electrification in the market for heavy-duty work vehicles, and is now commercializing the products developed.
A powertrain conversion kit specifically designed for working vehicles which is used to convert new or used diesel vehicles to full-electric operation is being introduced to the market. Banke ApS has also renewed the existing product portfolio using next-generation battery modules with much-improved energy density.
Additional projects nearing completion develop solutions for customers wanting to use full-electric vehicles for work applications such as refuse-collection, but where the full-electric vehicles from suppliers such as Mercedes-Benz and Scania do not come with the power take-off unit that is needed to power the hydraulics of the refuse compactor. Banke ApS is in a pole position to bring such electric chassis power take-offs to the market.
With the market for solutions to electrify working vehicles rapidly gathering pace, and with a number of new product lines ready to bring to market, Banke ApS now turns its attention to accelerated profitable growth with the support of a new board of directors.
Banke ApS' annual general meeting this year went beyond the usual formality of approving the annual report as Ove Christiansen and Torben Kallestrup stepped aside to make way for Pernille Puck, an independent consultant specializing in the financing and strategic management of growth companies, and Jakob Brøgger Kjærgaard, General Manager of Demant Hearing Aid Export.
Ove Christiansen joined the board of Banke ApS in 2019 to help steer the company through a change in ownership at a time of rapid growth. Torben Kallestrup had been with Banke ApS since 2011 providing advice and guidance across a broad range of operational challenges the company experienced as it grew to become the European market leader in its field.
Pernille Puck brings a unique insight to Banke ApS from her many years working with similar entrepreneurial companies. Jakob Brøgger Kjærgaard's deep experience within international marketing and sales aligns with Banke ApS' current focus on significantly strengthening the company's commercial capabilities to exploit the opportunities in the market.
To ensure that the company addresses these opportunities in the most effective way possible, Banke ApS has brought in Janick Cordt Hansen to lead the company's commercial activities. Janick was previously CEO at Vektor Dynamics A/S in Sønderborg and brings 25 years of experience from a variety of management and technical roles in the automotive and engineering sectors.
2021 will also be a challenging year as the markets Banke ApS operates in come back to life. However, Banke ApS is already seeing very positive signs of growth returning and expects 2022 and 2023 to show strong growth in sales and profitability.
Since introducing the first E-PTO in 2011 Banke has established a position as the European market leader within battery electric power solutions for working vehicles including refuse vehicles, mobile cranes, and street sweepers, with sales in 11 European countries including Switzerland, Austria, Holland, Belgium, Germany, and France.