19.10.2015
Newsletter Winter 2015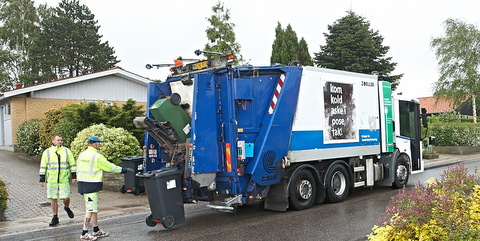 The Banke battery pack E-PTO is designed to perform work functions refuse trucks and crane vehicles at low noise levels and to limit emissions. This newsletter features a small part of the battery pack – the Battery Management System also called BMS.
Dependent on the system voltage, a battery pack consists of a large number of cells that are connected in series and partly also in parallel. The BMS monitors the performance of each Li-Ion cell to ensure maximum performance and long life time considering the following:
Temperature The BMS measures the temperature of the cells and protects them against too high temperatures and thermal runaway. The battery pack does not charge under a preset minimum temperature and it stops charging or discharging when the temperature exceeds a set maximum temperature.
Balancing There will be voltage difference between the single cells during charging as the cells are connected in series. This affects the system performance and the BMS therefore charges/discharges each single cell to make sure all the cells are optimized as a series. This is called balancing. When the battery pack is used on a daily basis, the balancing, as last part of the charging, only takes a few minutes to complete.
Diagnostics The BMS analyses each and every cell in the battery pack. Dependent on this data, the control unit of the battery pack will start a built-in heating system ensuring that the battery pack has the correct temperature before it starts charging. Moreover, it can also locate a single cell that has gone "bad" and needs replacement. This is not expected during lifetime of the battery pack, but in case it happens, the mechanical design of the battery pack is made in such way that the "bad" cell can be replaced easily.
In case you have questions to the Battery Management System or the Banke E-PTO in general, please contact us
Highlights
Crane tour Sweden The mobile crane vehicle with the new CM E-PTO toured in the road show of the Swedish organization LFG (LastFordonsGruppen) early September 2015.
Beginning of October, Scania, Sweden took ownership of the mobile crane vehicle. The vehicle can be hired from the Scania rental fleet.
New tender Vestforbrænding In the beginning of August 2015, Vestforbrænding – a Danish environmental company creating solutions in the waste management field – announced a tender for refuse collection in the municipalities Albertslund, Ballerup, Furesø, Ishøj and Vallensbæk counting approx. 150.000 inhabitants in the vicinity of Copenhagen. All refuse trucks must be equipped with electrical PTOs.