22.04.2021
New, free-to-access fuel cell simulation platform launched and Banke is part of it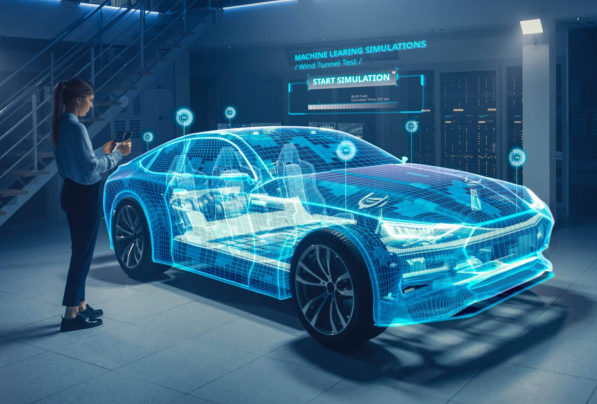 Independent research organisation SINTEF's Virtual-FCS project has announced the official launch of its open-source platform for hybrid fuel cell and battery systems simulation.
In creating this simulation platform, companies will be able to create hybrid fuel cell and battery systems quicker, cheaper and easier by selecting different parameters to create their own unique variants.
It allows any system integrator, with limited fuel cell experience, to rapidly design and optimise a fuel cell battery hybrid powertrain for varied applications including heavy and light-duty vehicles, maritime and rail applications.
Perhaps the most significant factor of this groundbreaking simulation platform is that it will be free for all interested parties, meaning that utilisation of these systems could become much more common.
Kyrre Sundseth, Research Manager at SINTEF, said, "The consortium will ensure free access to the platform for all interested parties, including industry, academics, and SMEs.
"This will allow to continue to develop, use and customise the platform both during and beyond the end of the project."
The first release of the simulation platform will feature a Modelica library to aid in the modelling of hybrid fuel cell and battery systems, containing models for proton exchange membrane fuel cells (PEM), lithium-ion batteries and associated balance of plant components.
The library can be used by users to build tailored models of fuel cell power systems and combine them with existing or user-defined vehicle profiles to simulate the performance of the system under different conditions.
It comes pre-programmed with example vehicle profiles and standard drive cycles (NEDC and WLTC) and is available to download on GitHub with the program capable of being used together with the free modelling environment OpenModelica.
The platform is expected to be continuously updated with a new public release of code foreseen every three months accompanied by full documentation so that it can be used and developed by the wider fuel cell community.
A forum will be created to allow a two-way exchange between the consortium and the platform users on best practicing and harmonisation of the models and algorithms with the final aim to optimise hybrid fuel cell system architecture and power management.
One year after the official launch of the platform, the consortium will organise a training workshop where the focus will be on practical use of the developed platform.
Please see original article here.