22.09.2020
Another fleet with E-PTOs from Banke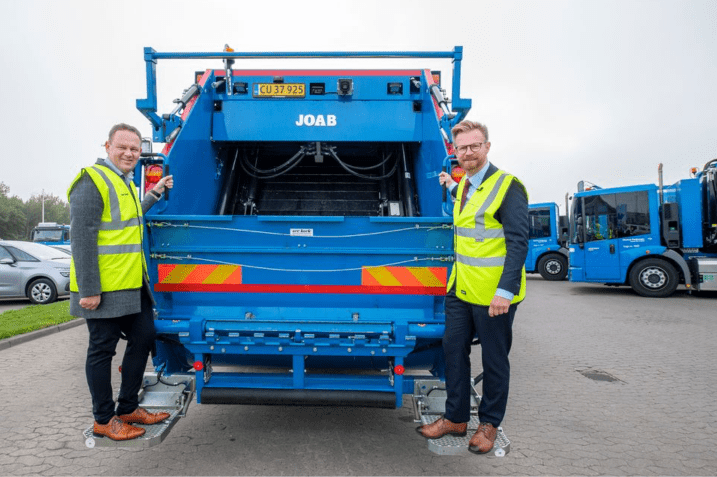 This morning, 22 new refuse collection vehicles from Marius Pedersen A/S rolled out on to the roads in Esbjerg Municipality.
The trucks run on biogas produced from waste from households and agricultural industry. And compression of the waste in the cars is electric-driven. This means that the noise level is low.
The vehicles are CO2 neutral and will service Esbjerg Municipality. In the specification of requirements, the municipality has emphasized that trucks must minimise the environmental impact and minimise as much as possible the noise and the exhaust.