27.10.2022
Electric chassis PTO (eC-PTO) in a single unit version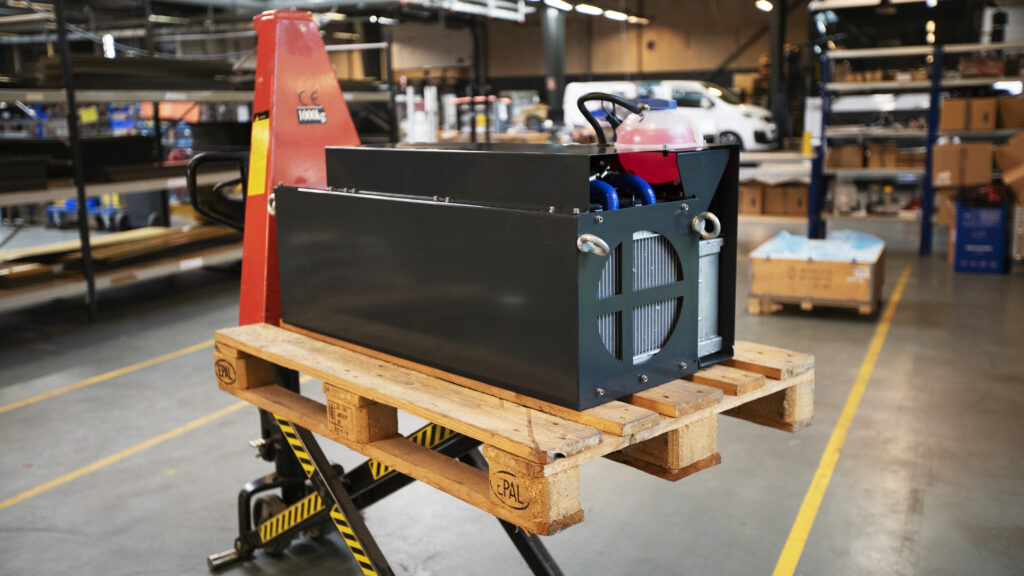 This is

Banke's

 electric chassis PTO (eC-PTO), a single unit that combines all components inside a single box.
The dimensions are 1150x490x550, with the option of external installation on a chassis frame. eC-PTOs have the following components: hydraulic pump, electro-motor, inverter, controller, sensors, and dedicated cooling system.
Continuous power is 30kW, and peak power is 50kW. Operating voltage 400 or 650 VDC (depending on chassis).
Our eP-TO is optimized for the specific combination of truck and working equipment. It provides fleet managers with a general solution instead of combining a broad range of working equipment with electric chassis from several manufacturers, all operating at different voltages.