29.11.2022
Banke eC-PTO drives the refuse compactor hydraulics with electricity from the Mercedes-Benz eEconic battery pack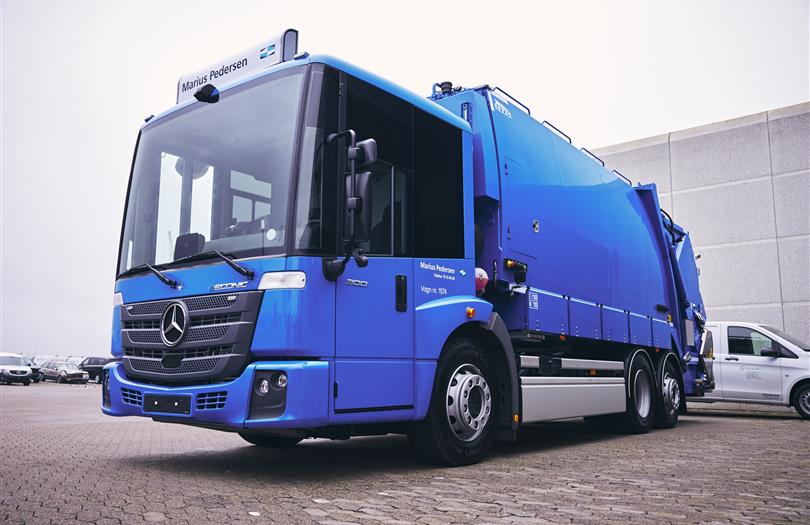 Another exciting project Banke is proud to be part of.  The first fully electric Mercedes-Benz eEconic refuse collection truck has now been delivered in Denmark and will be used to collect waste from the citizens of Esbjerg. Banke has developed an electric power take-off solution that drives the compactor hydraulics with electricity from the truck's battery pack.
From the outside, the new eEconic looks like any other Econic. But beneath the surface lies the latest battery and driveline technology in the form of three powerful battery packs under the chassis that supply power to two electric motors mounted directly on the drive shaft. The powerful batteries also supply power to the NTM compactor unit with the help of Banke electric chassis PTO. The Banke electric-chassis PTO consists of a motor, hydraulic pump, electronic control unit, DC-AC current converter, and an interface to the truck's electrical system. The whole package has a very small footprint and was easy to fit on the chassis frame.
You can READ more about the eC-PTO portfolio.
Picture was taken from HERE.