3.07.2020
Banke ApS All-Hands meeting, July 3rd 2020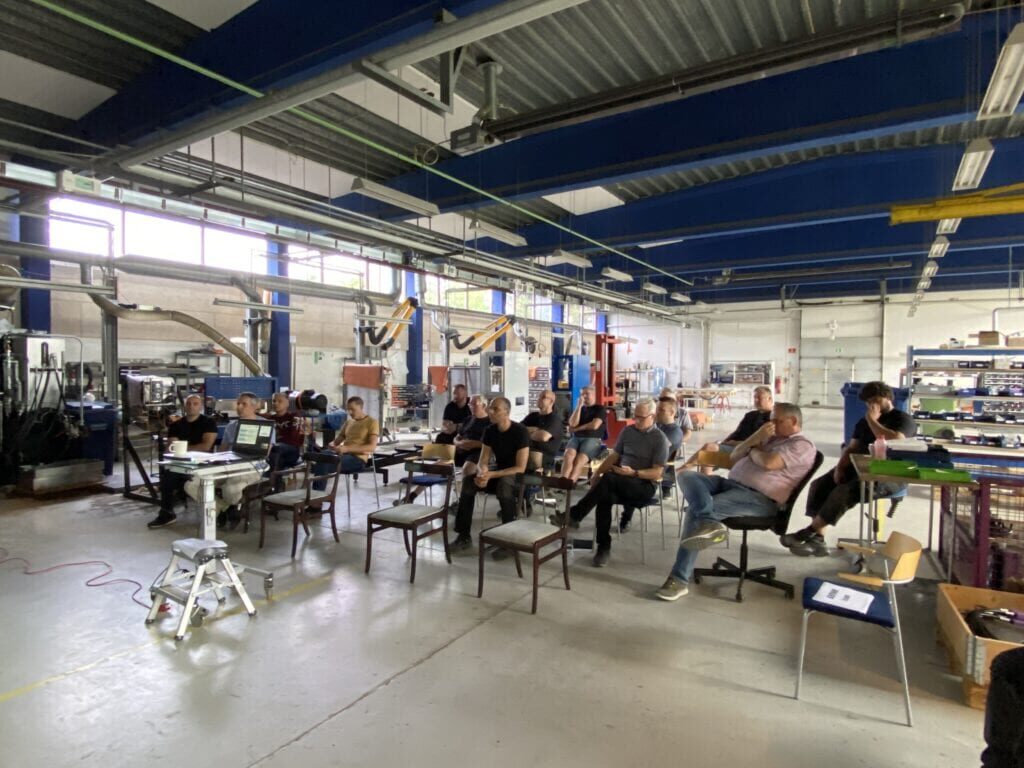 Banke ApS holds All-Hands meetings twice a year to ensure that the whole team keeps focus on the common goals and to support team's awareness of future developments in the company.
Usually we all meet in Sønderborg, Denmark, and have 2 days of communication, exchanging ideas and fun. Unfortunately, this year because of travel restrictions we had to improvise and make a half-day meeting long-distance, connecting our office in Lviv, Ukraine, via Teams. Since we need to keep the social distancing the meeting was held in our production facility, which was a very good experience.

Managing Director Rasmus Banke presented the company's strategy for the coming years period, where the focus will be on recovery from the delays, brought by COVID-19 quarantine, and steady growth whilst at the same time professionalising the organisation's processes. It is difficult to plan in the uncertain times we are living now, so the focus should be on developing our agility and fast adaptation skills as well.
Director of Administration Larysa Luzinska presented results of Employees Satisfaction Survey, that was conducted one week ago. We are happy to know that company has engaged and dedicated associates, who value Banke ApS as an employer and are ready to recommend us as a good place to work.