History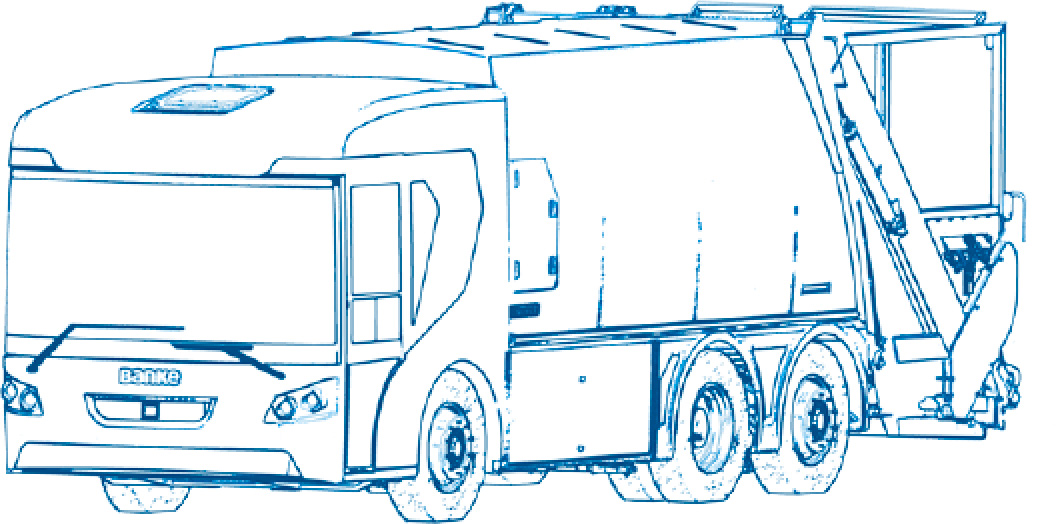 Banke Accessory Drives was founded in Denmark in 2010 as a technology provider developing and marketing battery electric drive systems for accessories for heavy duty vehicles. The company's electric power take-off (EPTO) products power the on-board hydraulic systems on heavy vehicles such as refuse collection vehicles (RCVs) and crane lifts with battery electric power rather than a traditional hydraulic power take off.
Since introducing the first EPTO in 2011 Banke Accessory Drives has experienced rapid growth and has established a position as the European market leader, expanding into additional application areas such as mobile cranes, and into new markets including Switzerland, Austria, Holland, Belgium, Germany and France.
Our current focus is on developing next generation battery technologies for our entire product portfolio which significantly increase power density.
The competences we have developed in electrifying refuse vehicles and refuse work functions put us in a unique position to exploit the increasing demand for electrification of municipal vehicles. Banke's team of automotive and power-electronics engineers is ready to begin designing your vehicle already tomorrow. Alternatively, our engineers can modify our existing platform to fit your needs.
Our team
Rasmus Banke
CEO of Banke ApS
+45 5151 0251
banke@banke.pro
Per Viggo Rasmussen
Plantmanager
+45 4014 2530
pvr@banke.pro
Eric van Velzen
Sales & Marketing manager
+31 62165 6451
velzen@banke.pro
Brian Guldmann
Service and development engineer
+45 2256 1950
bg@banke.pro